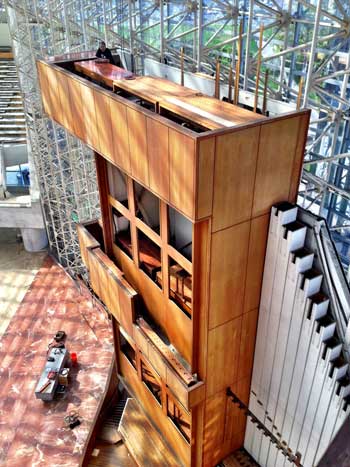 The Hazel Wright Organ
Pipe Organ Service
Tuning, regulation and tonal finishing.
Mechanical and electrical repairs.
Instrument restoration.
Pipe Organ Design and Consultation
Complete pipe organ architecture from initial consultation through tonal and instrument design to on site tonal finishing.
Complete instruments, custom parts, windchest and wooden pipe fabrication. We currently do not make metal pipes but do supply pipes from the finest builders around the world.
Razzody Music maintains close professional relationships with expert architects, structural engineers, electricians and contractors. This provides the continuity necessary to assure the finest product at every stage of the construction project.
Other Services
Custom carpentry.
Piano tuning/maintenance.
Music take downs, engraving, and small batch publishing.
Recording studio and musician referrals.